The Restaurant in the Port of Ancona
Ginevra is the flavour's temple that smells like beauty, and where eating is an act of love
The Restaurant in the Port of Ancona
Ginevra is the flavour's temple that smells like beauty, and where eating is an act of love
A restaurant in Ancona between sky and sea
"The Ginevra's story starts with a dream, an idea shaped for years on the international scene but that was born in the only place possible for me : home. Because Ginevra is a daughter, a very wanted one, pictured for a long time, accompanied on her first steps. Seeing her all grown up, refined and independent gives me the tangible proof that passion, quality and creativity -together with the host's input and my collaborators support- lead you to excellence"

Two souls coexist at the Ginevra, one more creative, and one more tied to traditions. A cosmopolitan taste prevails as it embodies the mingling of a few elements, combining design with works of art. The deliberate simplicity of the environments, while evoking international atmospheres, creates a deep connection with the territory, explicit in the choice of details: from the blue flooring to recall the sea to the paintings of artists, such as Cazzaniga, deeply in love with the Marche.
In the new space, the protagonist is the dish. Everything has been carefully studied: from the lighting, which emphasizes the Chef's creations, to the open kitchen, which, like a theater, tells in a transparent way the elaboration of the dishes and the laborious process that revolves around express cuisine. 
The Ginevra is a path of maturation, self-awareness and bowing to the goodness of raw materials. It is also listening to advice from those who live it in the restaurant. It is humility, in fact, one of the cardinal principles on which the everyday work is based at Geneva and which is reflected in the choice of the chain name – The Begin Hotels – because the improvement starts from the awareness that there are no goals, but only paths. Or rather, experiences. Material, as in this case.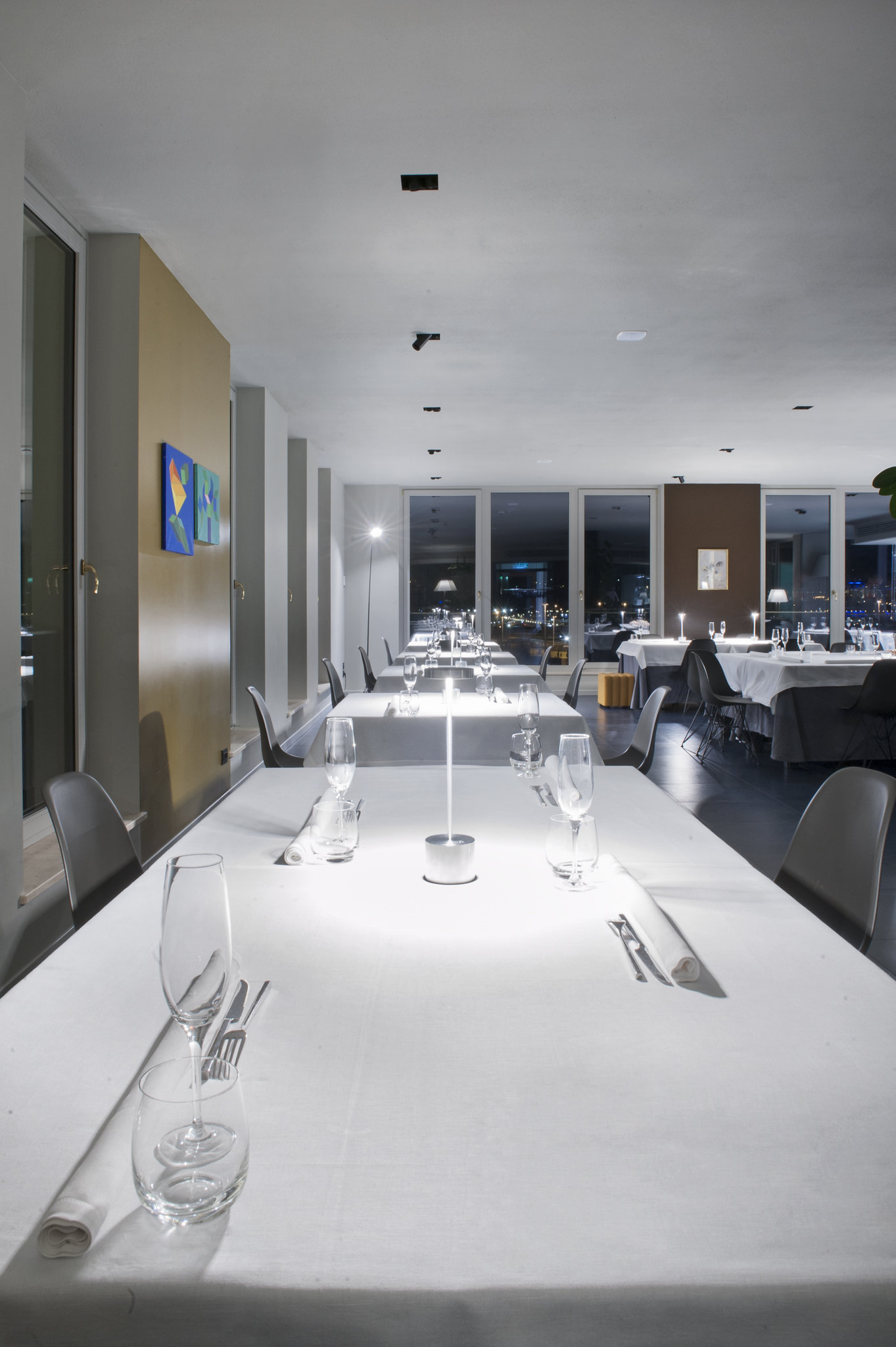 It is going back to the essence, it is the exaltation of matter. Raw matter of high quality, carefully chosen by the best local producers to maintain a strong bond with the territory, to always remember the roots. Because everything starts from the roots. From there one goes to discover the new, to exalt the tastes of tradition through a refined experimentation, never loud, but always present. Each ingredient is perfectly recognizable and the true sophistication is to swim against the tide, to return to the essence, to highlight every single ingredient with unusual but always balanced combinations.
Fresh Ingredients Km 0
Local products selected based on the quality of the raw materials
Authentic Cuisine
A reinterpretation of traditional cuisine, enhancing its flavors
Creative Chefs
Creativity and passion, the ingredients of our Chef and his Team
Roof Top
The most beautiful terrace of Ancona for a unique experience
Celebrate with us
Our staff is available to celebrate your special event
Sunday Brunch
The last Sunday of the month with national and international specialties